Ring Out, Wild Bells
Ring out, wild bells, to the wild sky,
The flying cloud, the frosty light;
The year is dying in the night;
Ring out, wild bells, and let him die.
Ring out the old, ring in the new,
Ring, happy bells, across the snow:
The year is going, let him go;
Ring out the false, ring in the true.
from In Memoriam A.H.H. by Alfred, Lord Tennyson (1849)
All the Best Perspectives for 2017, new year under the auspices of the Sun!
2017 ist das Jahr der Sonne.
Jetzt haben wir die Chance, über uns selbst hinauszuwachsen, Erfolge zu feiern und uns lang gehegte Wünsche und Träume zu erfüllen. Das Sonnen-Jahr ist ein Jahr der positiven Veränderungen, der inneren Mitte und ein wenig Glanz  oder Politur für die eigene Persönlichkeit.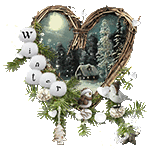 Follow on Twitter
Liked this post? Follow this blog to get more.